School Trips to the West Coast USA
West Coast cities such as Los Angeles, San Francisco and Las Vegas offer eye-opening cultural learning experiences and a give students a chance to witness the impact of rapid urban development firsthand. It's also an amazing opportunity for any class to unravel the innate differences between American states.
For keen geographers and geologists, the USA's West Coast offers spectacular diversity in both natural environments and human settlements. This makes it a highly valuable learning opportunity for school groups.
The region varies from the Rocky Mountains and other mountainous terrain in the northern states, to sprawling canyons, panoramic deserts and pacific landscape further south. There's also a number of captivating national parks – Yosemite and Yellowstone, in particular.
If you're looking for more information or free advice on planning your perfect school trip to USA, get in touch with one of our expert travel advisors today. We have extensive experience in this area and are more than happy to talk through your options.
Browse our curriculum-linked school trips to the West Coast USA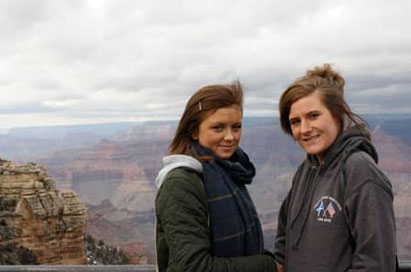 Cultural & Transition Year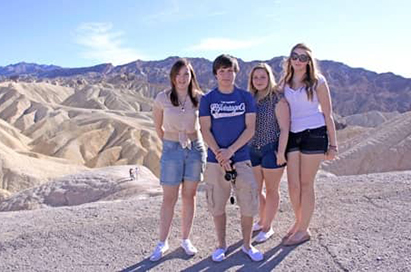 Geography
Geography
The contrast between the geography visits to the West Coast which showcase the physical splendour of nature versus the cultural and architectural achievements of man could hardly be more evident anywhere else in the world.
West Coast USA trip highlights - our groups love...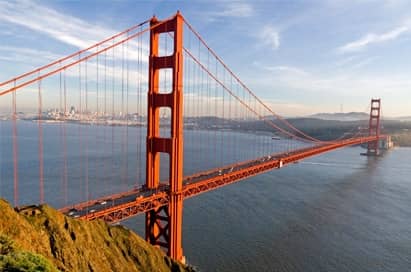 San Francisco Tour
The city lies on the world-renowned San Andreas Fault, and is well documented for its approaches to hazard management. Admire the amazing view of the city from Twin peaks, opt for a San Francisco Bay cruise under Golden Gate Bridge, visit Alcatraz, or head down to the famous Fisherman's Wharf and Pier 39. We highly recommend a visit to the new California Academy of Sciences for all groups. The Academy recently opened a new 400,000 square foot facility which houses an aquarium, a planetarium, a natural history museum, and a four-storey rainforest all under one roof.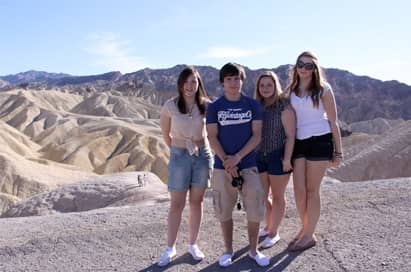 Death Valley National Park
Death Valley National Park
Students can experience first-hand Death Valley's harsh, arid environment, dramatic scenery and landscapes. Your group will cross over the 5,000ft Towne Pass before taking a closer look at the desert. One of the hottest places on earth, this region is contrasted by the dramatic backdrop of snow-capped mountains.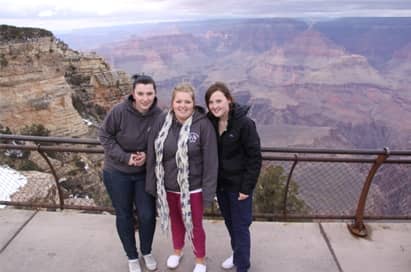 Grand Canyon
This vast chasm is arguably one of the most spectacular geographical sites in the world. Opt to take one of several set walks to explore this awe-inspiring canyon. A once in a lifetime opportunity!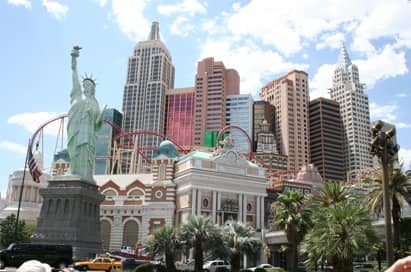 Las Vegas
This glitzy city, built in the middle of the desert, is a testimony to man's ability to overcome the challenge of the physical environment. Its main street and focal point is the Strip, just over 4 miles long. This boulevard is home to themed hotels with elaborate displays such as fountains synchronized to music as well as replicas of an Egyptian pyramid, the Venetian Grand Canal, and the Eiffel Tower.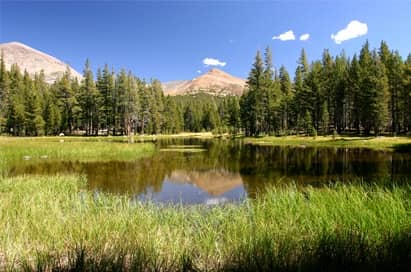 Yosemite National Park
A wilderness park renowned for the mountain and valley scenery, waterfalls, grand meadows and forests containing the groves of giant sequoias. (May to October only due to seasonal weather)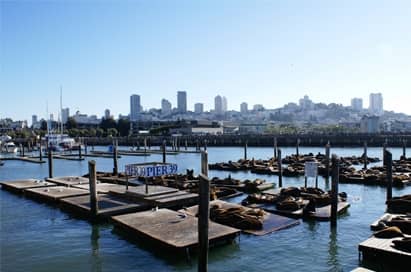 Pier 39 and Fishermans Wharf
Pier 39 & Fishermans Wharf
Pier 39 and Fishermans Wharf is a shopping centre and popular tourist attraction built on a pier in San Francisco. At Pier 39 there are shops, restaurants, a video arcade, street performers, an interpretive centre for the marine mammal centre, the aquarium of the bay, virtual 3D rides and views of California sea lions hauled out on docks on Pier 39's marina.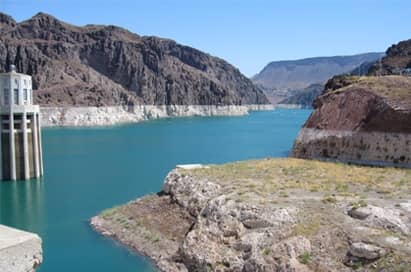 Hoover Dam Tours
For groups staying for two nights in Vegas, a visit to the famous Hoover Dam is a must. You can take a 30 minute tour of the Hoover Dam power plant and take a look around the visitors centre. Alternatively, opt for the hour long guided tour, which includes the 30 minute option plus a tour of the passageways of the dam itself.
West Coast USA School trip experts
Hundreds of students travel with NST to the West Coast USA every year, and members of our team regularly visit the USA to really get to know the ins-and-outs of the area, from logistics and visits to our range of student-friendly accommodation.

Your dedicated Tour Co-ordinator will use their knowledge of the West Coast to create an itinerary that's tailor-made, perfectly timed and meets your exact school travel needs.
They'll be able to share their first-hand experience, suggest options you might not have considered and give you insight into the feedback other teachers have given us too.
When you arrive in the West Coast our representatives will meet you at the airport and accompany you to your accommodation, they'll also be on-hand for any questions you might have whilst you're on your trip.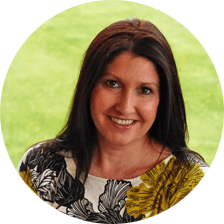 Planning your first school trip?
If you're planning your first school trip, our essential guide will take you through each step of the process...
Choosing your destination
Gaining approval from your Local Authority and/or your Head
Promoting your tour in school
Confirming your booking
Tailor-make your tour
Completing your risk assessments (including a sample risk assessment)
Quick reference timeline
Pre-tour checklist
Additional support, resources & information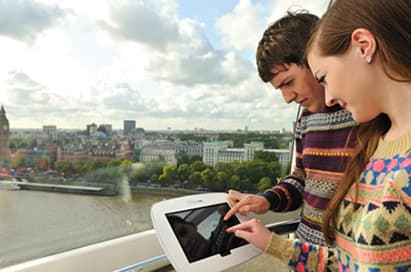 Tour planning service
With NST, you'll get your own dedicated, knowledgeable Tour Co-ordinator who'll work with you from start to finish. You'll benefit from their unrivalled destination knowledge, and their experience gained from working with many other groups too. They'll tailor-make your itinerary from scratch and take care of everything for you:
Pulling together an itinerary that runs smoothly
Planning the right balance of visits every day with realistic timings
Pre-arranging and pre-booking your visits, entrance tickets, passes and meals
You'll receive your final itinerary a full 4-weeks before you travel too.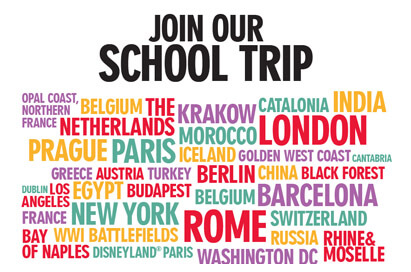 Free school trip promotion pack
Free school trip promotion pack
We'll support you and provide everything you need to advertise your school trip around school and to parents. Our free school trip promotion pack consists of:
Parents' letter & permission slip template for you to complete A3 posters to promote your trip around school
PowerPoint presentation templates which you can tailor to your own needs
Online parents' video which showcases the benefits of taking a school trip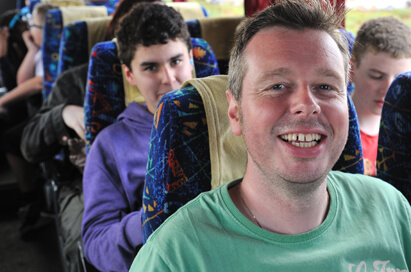 Risk assessment support including preview visits
Risk assessment support including preview visit
Risk assessment plays a vitally important part in the planning and organisation on any school tour.

Our risk assessment guide aims to help you understand more about your obligations and how you can more effectively manage group safety on your next educational visit and provide you with risk assessments for your trip.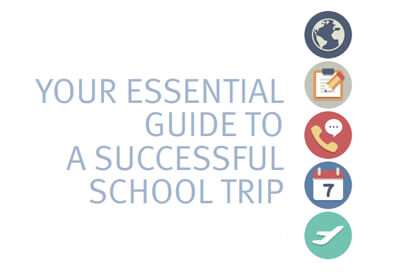 Planning first school trip
Planning first school trip
Organising your first school trip can appear to be a daunting process.
If you're planning your first school trip, our guide will help to take you through each step of the planning process, answering frequently asked questions and providing tips and support along the way.
Our helpful guide covers the following:
Choosing your destination
Gaining approval from your Local Authority and/or your Head
Promoting your tour in school
Confirming your booking
Tailor-make your tour
Completing your risk assessments (including a sample risk assessment)
Quick reference timeline
Pre-tour checklist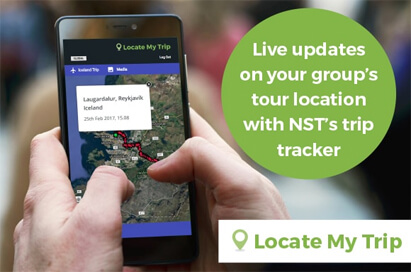 Get live updates on your group's tour location
Get live updates on your group's tour location
Locate My Trip uses GPS technology and is the easy, convenient way for your school to follow your location whilst on tour. Specifically designed to provide reassurance to both parents and teachers, NST will know where your group are 24/7. If your schedule needs to change, we'll put plans in place to keep your tour on track.
With Locate My Trip your group can also share photos and videos with the school and parents, via a secure link, to keep them updated on your experience whilst you're away.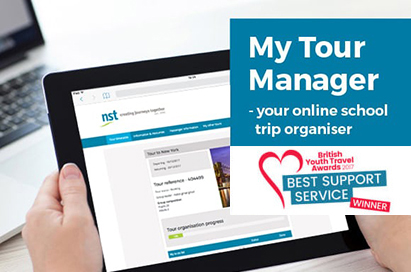 Your online school trip organiser - My Tour Manager
Your online school trip organiser - My Tour Manager
Save time and stay on track with your school trip admin with our online orgnaniser - designed to help busy teachers like you.
With My Tour Manager, you'll be able to download FREE resources and access trip paperwork online and in one place. Your personalised checklist details what you need to do and by when, plus you'll receive fortnightly reminders too.
What's more, you can take all your trip documents on the go whilst on your tour with our app, My Tour Manager-On-the-Go.
Find out more and watch out short My Tour Manager video here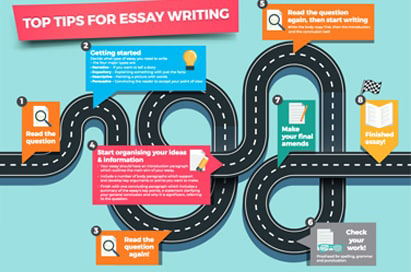 Why choose NST...
Here's why hundreds of teachers choose NST each year...
Looking for protection on your next school trip?
Booking with a school travel company is the best way for you to protect parents' money and give yourself peace of mind.
Financial protection from the moment you book
NST are fully bonded & licensed:
ABTA
ATOL
IATA
Commission for Aviation Regulation

Managing safety on school trips
For your protection, NST's independently audited Safety Management System covers:
24-hour emergency cover
Audited accommodation & transport
Excursions & school visit assessment
Group leader preview visits to assist with risk assessment planning
Package Travel Regulations 2018

Don't forget - if your school arranges transport, accommodation and other services directly, you'll be liable under the Package Travel Regulations – meaning you'll have all the responsibilities of a travel company, both legal and financial.
We're LOtC Council's Quality Badge assured
For groups travelling from Northern Ireland... the Department for Education advises schools to always look for the LOtC Quality Badge when choosing a school travel provider.