School trip offers & discounts
School travel value all the way
In today's economic climate, we're truly focused on bringing you - and parents - the best possible value school trips. We work hard to make parents' money go further and budgeting easier with prices that are clear at the outset.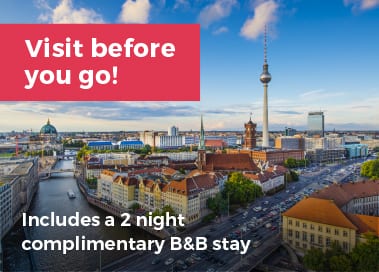 Visit Before You Go
To be sure you're getting exactly the right tour before you travel, you'll qualify for a two night complimentary B&B stay for two people in your group's accommodation.
You'll be able to try out your chosen accommodation and confidently complete your own risk assessments. View our full range of trips here.
This offer does not include flights.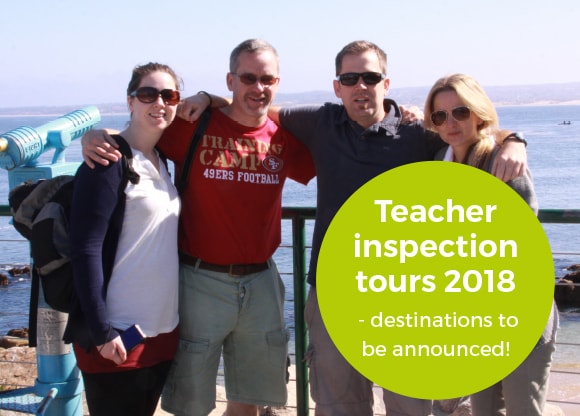 Teacher Inspection Tours 2018
We'd love you to join us on one of our fabulous inspection tours. These tours are a great way to familiarise yourself with some of our most exciting and popular destinations, meet our team and experience the NST experience!
For 2018, our inspection tours programme includes trips to Munich in April & Rome in October midterm. We're currently taking bookings for the trips, so get in touch if you'd like to register your interest!
Call us on +353 (0)1 894 0300 or email info@nst.ie
Refer a friend to NST and receive €250 / £250
Recommend a colleague or teacher from any school and when they book a new tour with us, we'll give you €250/£250.
Please ask the new customer to quote your name and refer a friend scheme at time of enquiry!
More great offers
Receive a bonus for your school of €500/£500. If your school books two or more tours with NST for travel in the same year, your school will earn a bonus of €500/£500!
---
Refer a friend: Friend must be a new customer to NST and book an NST tour. You will receive €250/£250 based on the first booking made as a result of the recommendation. Multiple recommendations are allowed. Recommender must have previously travelled with NST. If you pass your friend's details to NST, you are confirming that you have obtained their consent. If friend has already enquired with NST, you are not entitled to claim the offer. This offer is at the discretion of NST and can be withdrawn at any time.
Preview Visits terms & conditions: To provide you with further peace of mind for your school visit, we offer 2 nights bed and breakfast accommodation for 2 people in a twin room free of charge at, or near to, your booked accommodation. This enables you to plan your visit and answer any queries on your own risk assessments. Please contact us for further details and eligibility.