Latest offers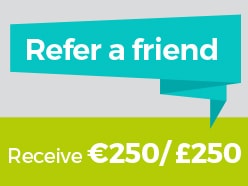 Refer a friend
Refer a friend to NST and receive €250/£250. Find out more.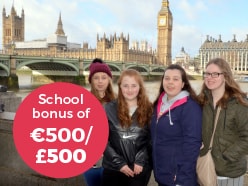 Multi tour bonus
Receive a bonus for your school of €500/£500. Click here for more information.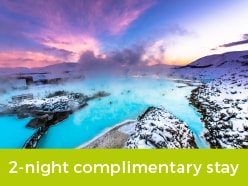 Visit before you go
Enjoy a two night complimentary B&B stay for two people in your group's chosen accommodation before your trip. This offer does not include flights. Find out more.
Paris Primary School Trips & Tours
Paris is one of NST's most popular primary school trip overseas destinations as well as one of Europe's most iconic cities. The French capital offers an abundance of exciting visits and attractions which touch upon much of the curriculum. An experience here is one that will both expand your pupils' cultural awareness and encourage group bonding too!
Our cultural experiences in Paris offer far-reaching educational benefits relevant to a range of subject areas. The city also makes for an ideal farewell tour option for your pupils in their final year. You can easily combine education with fun to give your pupils an experience they'll remember for years to come.

City Rep
Sample itinerary
Our sample itinerary provides you with an idea of the visits you can cover during your trip. We can tailor-make an itinerary to support your specific learning outcomes.
Morning
Afternoon
Evening
1
Morning flight from Ireland
Guided sightseeing tour of Paris. Eiffel Tower
Seine River Cruise
2
Guided tour of Stade de France. Visit Montmartre & Sacré Coeur
Louvre Museum
Aquaboulevard
3
Disneyland® Paris
Disney Village
4
Notre Dame & the Latin Quarter
Free afternoon for shopping & sightseeing
Return flight to Ireland
| | |
| --- | --- |
| Morning | Morning flight from Ireland |
| Afternoon | Guided sightseeing tour of Paris. Eiffel Tower |
| Evening | Seine River Cruise |
| | |
| --- | --- |
| Morning | Guided tour of Stade de France. Visit Montmartre & Sacré Coeur |
| Afternoon | Louvre Museum |
| Evening | Aquaboulevard |
Morning
Disneyland® Paris
Afternoon
Disney Village
Evening
| | |
| --- | --- |
| Morning | Notre Dame & the Latin Quarter |
| Afternoon | Free afternoon for shopping & sightseeing |
| Evening | Return flight to Ireland |
---
On-tour support includes...
Additional on-tour support available...
Pre-booked meals at great group prices
---
Accommodation
Disneyland® Paris
This is only a sample of our entire range, so for expert advice on accommodation to suit your group's specific needs, speak to one of our team.
---
Top visits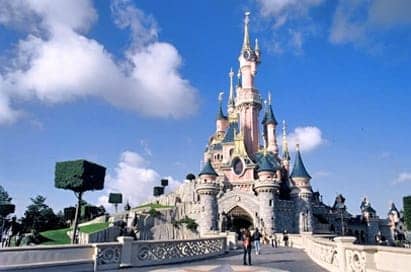 Both Disneyland® Park and Walt Disney Studios® Park provide a great environment for your students to work together, bond as a group and challenge their personal boundaries.
Disneyland® Park
Explore five themed lands filled with Disney classic stories: adrenalin packed thrill rides such as Big Thunder Mountain, Disney classics like Pirates of the Caribbean and Dumbo the Flying Elephant and many opportunities to meet your favourite Disney characters.
Walt Disney Studios® Park
Step through the Studio gates and immerse yourself in the fascinating world of movies, animation and television. Find out how Disney creates the magic and feel what it's like to be star of stage and screen.
Free educational resources
Get the most from your trip by downloading free educational workbooks www.disneylandparis4schools.com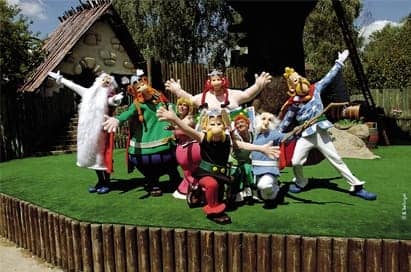 This typically French theme park is home to over 30 outside attractions, all based around the famous Astérix comic-strips. Parc Astérix is especially well known for its large variety of roller coasters, and incorporates rides and themes from historic ancient cultures such as the Romans and the Gauls.
Parc Astérix also offers live shows and entertainment, animated figures, arts and crafts, reconstructions, a dolphin show, special effects, restaurants and shops. This is a great opportunity for students to interact at this French theme park.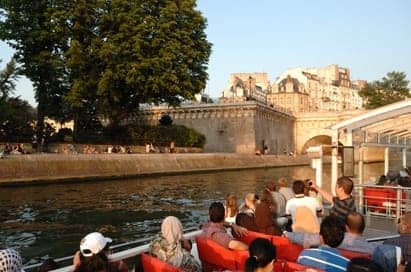 An enjoyable river cruise is a relaxing way to see the sights of Paris. Students also learn from the French (or English) commentary on their headsets.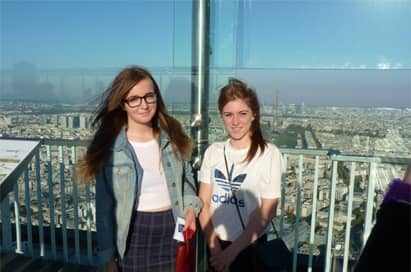 Montparnasse Tower Observation Deck
This 196m tower has shorter queues than the Eiffel Tower and a fabulous view of Paris. The viewpoint tables clearly mark the city's many famous monuments. There are also a number of audio-visual and interactive facilities to help build language skills and enhance their knowledge of Paris, as well as downloadable quizzes in English and French.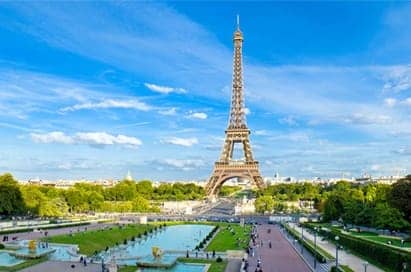 Paris' best-known monument has outstanding city views, which on a clear day can stretch for 42 miles, giving the chance to pinpoint many landmarks.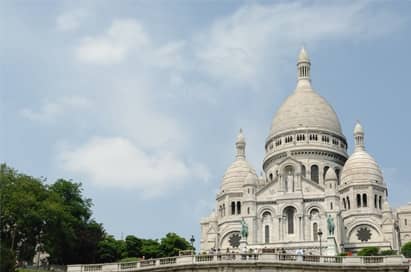 Montmartre provides an opportunity for students to practise their language skills with its many street stalls and street artists, shops and cafés. Once a meeting place for artists in the late 19th and early 20th century, your group can also view artists painting portraits and caricatures for the tourists and enjoy a spectacular view of Paris from the steps of the Sacré Coeur.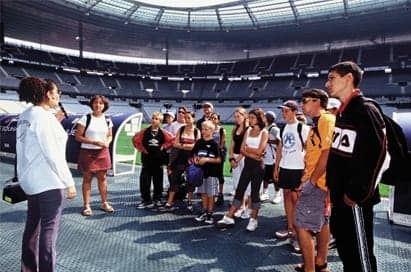 Take your students behind-the-scenes of France's premier stadium. Take a tour, in French or English, of the players' tunnel, changing rooms, security facilities, pitch and photo museum.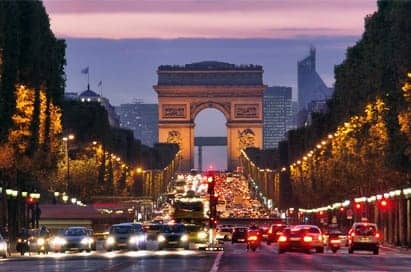 A tailor-made coach tour of Paris that includes a dedicated French or English-speaking guide, who will help with pronunciation and knowledge of the many sights of Paris. One of our groups' favourites is the evening tour of the Paris Illuminations. We can arrange walking tours too.
Musée Gourmand du Chocolat - Choco Story
Discover chocolate's 4,000 years of history, and modern methods of making it too, then try some of the delicious products.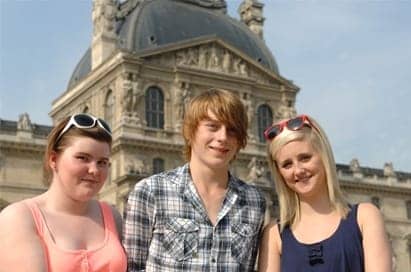 Probably the most famous museum in the world and home to some of the finest collections of antiquities, sculpture and art. It is the ideal place for students to see the prominent role that art plays in French culture. The museum is also home to cafés and shops where students can practise language skills too.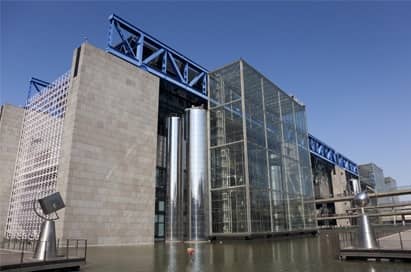 Cité des Sciences (Science City)
France's largest planetarium has 30,000m² of interactive exhibits, exploring man's experiences with science. Areas for groups to explore include Explora Exhibitions and The Géode.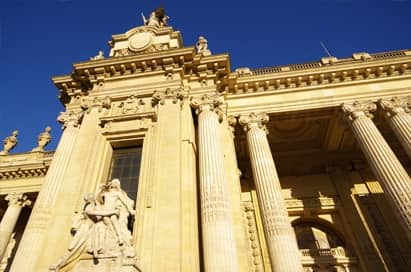 Palais de la Découverte (Palace of Discovery)
Participate in experiments led by scientists and visit rooms devoted to astronomy, physics, chemistry, biology, maths and medicine.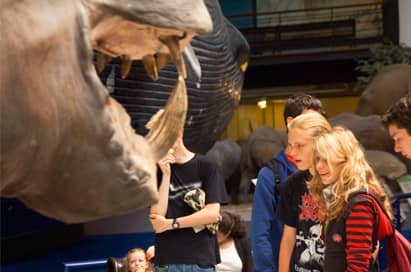 Housing dinosaurs, giant birds and insects, more than 600,000 minerals, giant crystals and royal precious stones, this is a fascinating visit.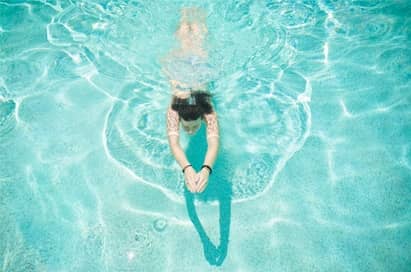 A large indoor aquatic park with wave pools, slides and a wide range of other leisure facilities.
---
Evening activites
Bowling
Some hotels can provide a room for groups to use in the evenings for a quiz or disco
---
Transport
We offer flights from a variety of departure airports and we'll work with you to plan your route at the best value possible.

Flight
---
Giving you full support throughout
Before your tour
Your own dedicated NST contact
Bespoke tour itineraries
Unrivalled local knowledge & expertise
Curriculum linked visit programmes
Great value for money - no hidden costs
Free group leader inspection visits
Risk assessment guidance
Safety assured, transport, accommodation and visits
Whilst you're away
Free educational resources
Group-friendly accommodation
Exceptional standards of coaching
On-tour support from our reps on the ground
Support & assistance from our specialists guides throughout your tour
24/7 support just a call away
Extensive group travel insurance
On your return
Priority rebooking services
Rewarding your loyalty with our reward scheme
You say, we listen - we're committed to continuously improving our tours
School travel company of choice since 1996