New York Media & Film Studies School Trips & Tours
Give your pupils a USA style experience they'll never forget with our fantastic educational sessions, workshops and tours covering topics such as TV and film production, moving image and sound.
We work with many top New York media organisations to provide you with an unbeatable school trip to this dazzling destination that is guaranteed to leave your pupils feeling excited and inspired.

Specialist Workshops
Sample itinerary
Our sample itinerary provides you with an idea of the visits you can cover during your trip. We can tailor-make an itinerary to support your specific learning outcomes.
Morning
Afternoon
Evening
1
Daytime flight from Ireland. Met on arrival by a local Agent Representative for escorted transfer to accommodation
Ascend the Empire State Building
2
Tour, screening & workshop at the Museum of Moving Image
NBC Studio Tour
Explore Times Square by night
3
Visit one of New York's free museums
New York Film Academy 2-hour Interactive Session
Visit the 911 Memorial at Ground Zero
4
Free time - shopping & exploration
New York Offstage Media Workshop
Free time to explore the city
5
Top of the Rock™ for unbeatable New York City views
Transfer to airport for overnight return flight to Ireland
6
Arrive in Ireland
Morning
Daytime flight from Ireland. Met on arrival by a local Agent Representative for escorted transfer to accommodation
Afternoon
Ascend the Empire State Building
Evening
| | |
| --- | --- |
| Morning | Tour, screening & workshop at the Museum of Moving Image |
| Afternoon | NBC Studio Tour |
| Evening | Explore Times Square by night |
| | |
| --- | --- |
| Morning | Visit one of New York's free museums |
| Afternoon | New York Film Academy 2-hour Interactive Session |
| Evening | Visit the 911 Memorial at Ground Zero |
| | |
| --- | --- |
| Morning | Free time - shopping & exploration |
| Afternoon | New York Offstage Media Workshop |
| Evening | Free time to explore the city |
Morning
Top of the Rock™ for unbeatable New York City views
Afternoon
Transfer to airport for overnight return flight to Ireland
Evening
Morning
Arrive in Ireland
Afternoon
Evening
---
On-tour support includes...
Additional on-tour support available...
Pre-booked meals at great group prices
Pre-booked and pre-paid subway tickets
---
Accommodation
Popular options in New York
New York
This is only a sample of our entire range, so for expert advice on accommodation to suit your group's specific needs, speak to one of our team.
---
Top visits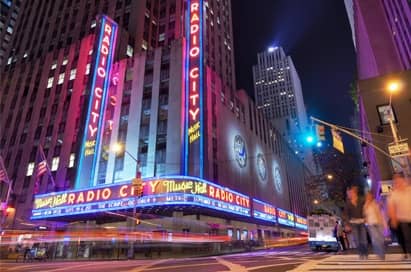 Radio City 'Stage Door' tour
Take a fascinating hour-long tour of the country's leading hall for popular concerts, stage shows, special attractions and media events, including the Grammys, Tonys, and MTV Video Music Awards! More than 700 movies opened here, including the original King Kong.
On this 2 hour bus tour, your guide will entertain and inform as you visit over 40 sites from over 60 TV show and movie locations, as well as actual celebrity homes! Other movie tour options are available such as 'Central Park Movie Site Tours' and 'New York TV and Movie Sites on the Water'.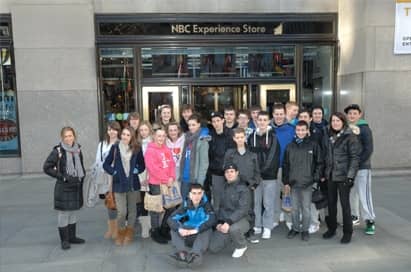 Enter the world of American television on this historic tour through the halls and working studios of NBC's New York operations! Visit some famous studios, including Saturday Night Live, plus take a detailed look at a control room, then see the make-up room and prosthetics department.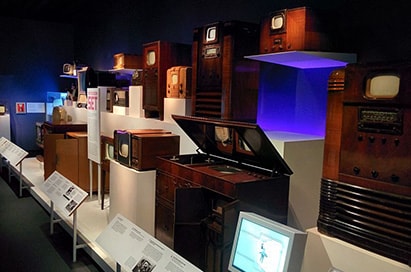 The nation's only museum devoted to the art, history and technology of movies, television, and digital entertainment, where groups can learn about the creative process of making moving images. Take an educator-led tour of the galleries and enjoy numerous interactive experiences. You can combine your tour with a group film screening, and even add on a workshop too.
Paley Center for Media - Re-creating Radio Workshop
Held at this fascinating media centre, the Re-creating Radio workshop gives students the unique opportunity to produce an old-time radio drama using scripts, sound effects, and music. Participants are taken through the many stages of radio production, including casting, microphone and sound effects training, and a cue rehearsal, before they put on a 'live' broadcast. The series brings to life stories in the tradition of Superman, The Shadow, and The Lone Ranger. Each participant receives a copy of the performance following the workshop.
Other Workshops
In addition to this excellent workshop, Paley Center Educators also lead a number of sessions on a wide range of subjects which can be linked into the curriculum. Using programmes from the collection of over 150,000 TV and radio programmes housed here as a means of illustration and investigation, sessions cover subjects such as advertising, the documentary form, and the Civil Rights Movement.
Sessions include:
The Fine Art of Persuasion: Television and Advertising
The Art of the Television Documentary
Tooned In to Animation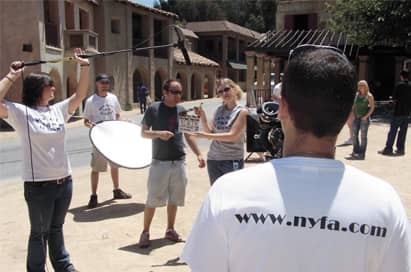 New York Film Academy Interactive Sessions
The NYFA offers our groups a fantastic opportunity to learn from exciting sessions designed around an area of film to suit your group's studies. Sessions are from 2 to 4 hours in length. Session content may vary dependent upon the length of your workshop and examples include:

Digital Editing
Students get involved in shot selection and manipulation in this overview of film editing
Digital Cinematography
Your group will create camera and lighting set-ups, then record and screen the footage for analysis and critique
Director's Craft
Your group will use equipment to try out film direction, and be taken through the process of creating shots and scenes
Filmmaking Workshop
Learn how to use an HD digital camera, and receive an introduction to film writing and shoot a scene
Screenwriting Workshop
Explore good storytelling, screenplay structure, plus character development and dialogue
Acting for Film Workshop
Uncover the basics of film acting, performance choices and how the camera affects the actor's performance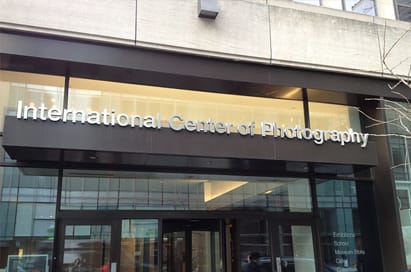 International Center of Photography
As digital photography becomes more popular as a study topic, an increasing number of our groups are taking this visit to create an itinerary which touches upon all forms of media. Take a tailored guided or self-guided tour around this museum which explores the possibilities of the photographic medium through acclaimed exhibitions and education programmes.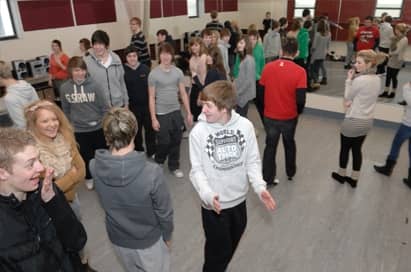 The Offstage Group Workshops
These spectacular programmes are led by well-respected media professionals and can be tailored to your group's age and ability.
Meet the Media Pro (1 hour)
Enjoy a fascinating hour of performance and conversation with a guest artist from the Film, Television or the Technical and Visual Creative Arts. Anecdotes and personal stories will offer plenty of inspiration. Time for question and answer is also provided.
Career Development (3 x 1 hour)
Enjoy a series of three 60-minute appointments with industry leaders who have longstanding work experience and impressive résumés. Available for any vocation that interests your students, The Offstage Group selects guest speakers, artists, and professionals to educate students about the workplace and give invaluable advice for succeeding in the field.
Recording Studio Tour
Your group will be divided into small sub groups for a behind the scenes tour of a professional recording studio. Students will meet music industry professionals who will explain the logistics of operating a recording studio, as well as their personal experiences within the industry. This is an ideal visit for students interested in a career in music.
The Power of Advertising (1 hour)
What makes people buy and how are they influenced? Learn about these advertising techniques and hear from a media professional working within the Madison Avenue or television advertising industry. Sessions can be tailored to your group's individual requirements.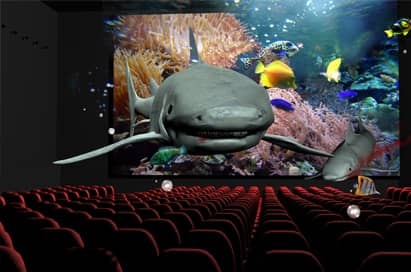 Take some time out to watch a popular recent release or 3D film on one of several huge cinema screens.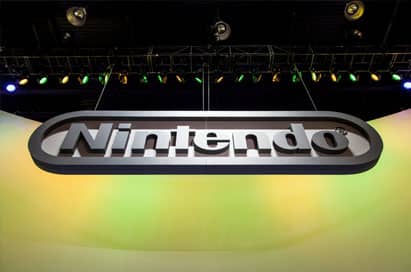 Learn about the technology behind Nintendo and explore each of the interactive gaming areas at the Nintendo World store where hands-on gaming demonstrations are provided as well as the latest Nintendo items.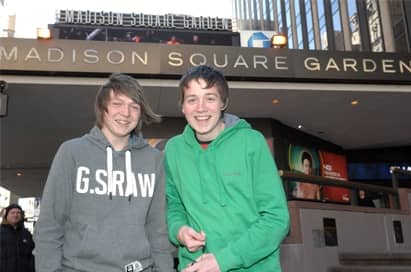 Madison Square Garden All Access Tour
Get an insider's look at the world's most famous arena with the 'All Access Tour!' Explore exclusive VIP areas of the state-of-the-art arena and commemorate over 130 years of legendary Garden history.
Exclusive, behind-the-scenes access:
Visit the spectacular new Chase Bridges, suspended high above the arena floor
Step inside the Knicks and Rangers locker rooms
Relive historic moments with the new 'Garden 366' retrospective and 'Defining Moments' exhibit
Get VIP treatment with access to luxury suites, including the Delta Sky360 Club
Plus much more for THE ultimate insider's look!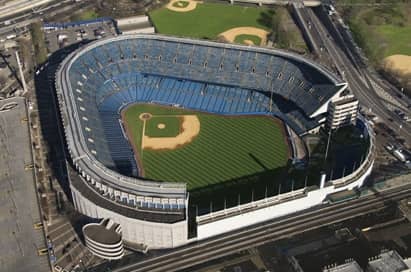 This classic tour of the famous Yankee Stadium includes visits to New York Yankees Museum presented by Bank of America, Monument Park, MasterCard, Batters Eye Café and Press Box. Why not extend your visit by staying for lunch or, during the season, catching a game too!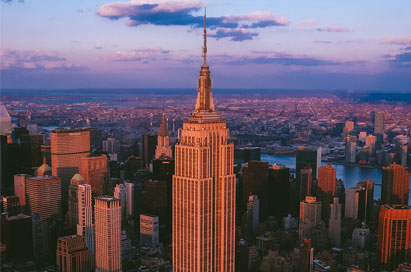 Venture over a quarter of a mile skyward and observe as your group takes in the scale of the immense urban landscape which opens up before them. This is a great way for your students to gain artistic inspiration away from the hustle and bustle of the streets below. A particularly popular evening visit.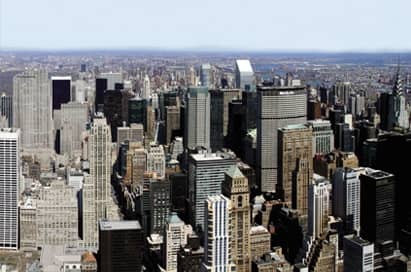 Walking Tour of Midtown Manhattan
Experienced in dealing with groups, our local guides will bring the history and culture of New York to life. Students will be amazed as they walk down world-famous streets such as Fifth Avenue, 42nd Street and Broadway and through Central Park and Times Square.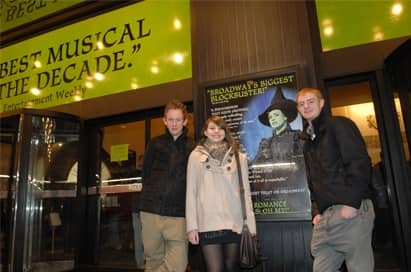 See a spectacular Broadway performance - entertainment at its greatest! Choose from shows such as Wicked, Chicago and The Lion King.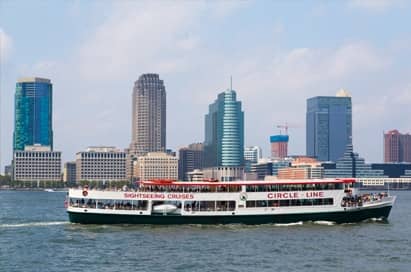 Take in a spectacular view of Manhattan from the water, and pick out the many famous landmarks which dominate its skyline.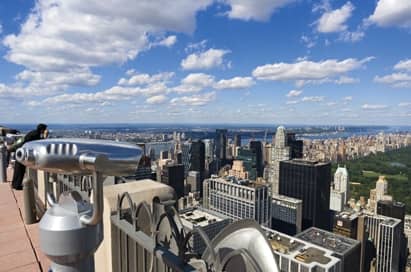 Experience the best and most complete daytime view of New York City! Bring your sketchbook with you and you'll be spoilt for choice over what to sketch. The unparalleled views of New York's landmarks include Central Park, the Chrysler Building, Times Square, the Brooklyn Bridge and the Statue of Liberty – simply the most spectacular view in the city!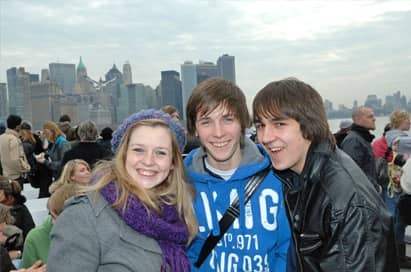 As well as the visits listed, we are able to provide fantastic group prices on many other New York attractions. Or why not schedule in some free time for your group to shop 'til they drop at Macy's and Bloomingdale's, or Century 21!
---
Evening activites
Top of the RockTM
Empire State Building
Broadway Show
IMAX Cinema
Bowling
---
Transport
We offer flights from a variety of departure airports and we'll work with you to plan your route at the best value possible.

Flight
---
Giving you full support throughout
Before your tour
Your own dedicated NST contact
Bespoke tour itineraries
Unrivalled local knowledge & expertise
Curriculum linked visit programmes
Great value for money - no hidden costs
Free group leader inspection visits
Risk assessment guidance
Safety assured, transport, accommodation and visits
Whilst you're away
Free educational resources
Group-friendly accommodation
Exceptional standards of coaching
On-tour support from our reps on the ground
Support & assistance from our specialists guides throughout your tour
24/7 support just a call away
Extensive group travel insurance
On your return
Priority rebooking services
Rewarding your loyalty with our reward scheme
You say, we listen - we're committed to continuously improving our tours
School travel company of choice since 1996