Latest offers
Why choose a LIVE! event?
Leading industry professional speakers
Ideal for exam preparation
Industry advice on future career opportunities
Linking the curriculum with the real world
Build confidence & experience
Student workbook
Certificate of attendance
Fun at Disneyland® Paris
LIVE! student events
Inspire their future career with an immersive student event. View our full range here
Science LIVE! Student Event at Disneyland® Paris
Show your students science in action at our Science LIVE! Conference on Monday 9th March 2020. Learners get the opportunity to come face to face with speakers who are specialists in their field at our Science LIVE! conference - all whilst enjoying the magic of Disneyland® Paris!
Our expert speakers are selected to meet the learning objectives of the Science curriculum and students can put their own questions to our experts during a Q&A session. As part of this immersive science event students take part in park challenges covering the fundamentals of Science.
Meeting your learning objectives - Science LIVE! is designed to meet course aims by encouraging students to develop their curiosity about the world around them, giving them insight into how science works, and appreciation of its relevance to their everyday lives. Learn more about our full range of LIVE! events here, or view the rest of our available school science trips.
Sample itinerary
Our sample itinerary provides you with an idea of the visits you can cover during your trip. We can tailor-make an itinerary to support your specific learning outcomes.
Morning
Afternoon
Evening
1
Morning flight from Ireland
Guided sightseeing tour of Paris
Check in to your accomodation
2
Attend the Science LIVE! Conference
Time in Disneyland® Paris Parks
Free time in Disney Village.
3
Time in Disneyland® Paris Parks
Return flight to Ireland
| | |
| --- | --- |
| Morning | Morning flight from Ireland |
| Afternoon | Guided sightseeing tour of Paris |
| Evening | Check in to your accomodation |
| | |
| --- | --- |
| Morning | Attend the Science LIVE! Conference |
| Afternoon | Time in Disneyland® Paris Parks |
| Evening | Free time in Disney Village. |
Morning
Time in Disneyland® Paris Parks
Afternoon
Return flight to Ireland
Evening
Event overview
Expert speaker presentations - through real life experiences our speakers will give students the chance to hear how science progresses through hypothesis, practical experimentation, observation, theory development and review.
Q&A session - an interactive question and answer session to support an understanding of the nature, processes and methods of science and help students answer scientific questions about the world around them.
Team park challenges - challenges encourage students to apply observational, practical, enquiry and problem-solving skills, in a new and unique learning environment.
The Events Team in Disneyland® Paris will provide support throughout your stay, they'll:
Meet you on arrival & assist with hotel check-in
Be on-hand & provide assistance throughout the event
Host a teacher meet & greet with coffee & pastries
Register your students at the conference & take questions
Assist with check-out & departure
---
---
Previous speakers include: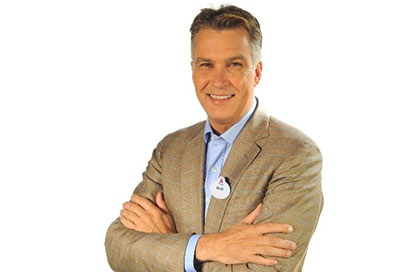 David Wilson, The Walt Disney Company Imagineer
David has managed the development of various attractions, both with Disney and Universal. David has also been responsible for various projects at Disneyland Paris Resort, including "Rock 'n' Roller Coaster starring Aerosmith", "Moteurs… Action ! Stunt Show Spectacular", "Armageddon" special effects show, "Buzz Lightyear Laser Blast", "Crush's Coaster®", "The Twilight Zone Tower of Terror" , "Toy Story Playland" and most recently Ratatouille.
David Wilson came to the Entertainment business in 1991 after serving 6 years in the US Navy as a nuclear engineering officer, followed by a year as a Project Engineer working on the Space Shuttle with NASA.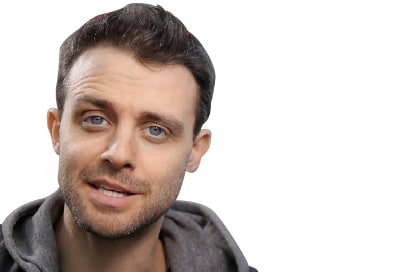 Steve Mould is a Science Presenter with a reputation for providing expert knowledge and for packaging complicated scientific ideas in an accessible way.
Formerly the Blue Peter resident Science expert, he is best recognised as a regular contributor on The One Show. Steve has a Physics MA from Oxford University and works frequently with schools, giving talks and demonstrations on Physics, Maths, Chemistry and Psychology. He is adept at presenting science using comedy, music and interactive experiments and will make an excellent chair at our Live! event.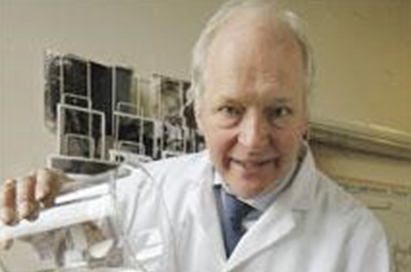 Dr Andrew Szydlo, Chemist
Dr Andrew Szydlo is a renowned chemist and teacher and is proof, if it were needed that science is far from dull. He has given talks and demonstrations at the Royal Institution, for The Lost Lectures, at the Secret Garden Party Festival, as well as several TV appearances.
His public demonstration lectures are theatrical and spectacular, he often disappears in a huge cloud of smoke, swings teapots of liquid nitrogen high above his head, and creates large explosions. The message however is a more serious one, to explain how useful science can be in everyday life. "My message is, that people can do more with science than they realise. In today's society everyone takes things for granted, and they are used to an easy life, but understanding how things work is very important".
We will be working with Dr Szydlo to pre-film a series of demonstrations that he will use as a part of his presentation on fireworks and special effects.
---
Evening activites
Explore the parks: Disneyland® Park & Walt Disney Studios® Park
Shopping in the Disney Village®
Buffalo Bill's Wild West Show
Disney Illuminations Night Time Show
Gaumont Cinema
Evening meal experience at Planet Hollywood or Billy Bob's Country Western Saloon
---
Study themes
Ride Design & Animatronics
• Key factors & considerations of ride & roller coaster design & maintenance including changes in energy, forces & motion
• Types of materials used & how these have changed over time
• Systems approach to designing rides. The use of electricity & circuits to produce inputs & outputs such as light sensors & sound buzzers etc
Science in Action
• Discover how chemistry plays a vital role at Disneyland® Paris in ride special effects, shows & firework displays
• Chemical reactions – how these manipulate the colours seen in the pyrotechnic displays
• The forms of energy released – sound, light & heat
Senses, Illusion & Virtual Reality
• Consider how Disney create an immersive experience & trick your sense receptors through the use of smells, lights & special effects
• Explore visual imagery; the power of sound, taste & smell sensations
---
Educational resources
In order to help you prepare for the Science LIVE! Event, you will receive supplementary information about how each speaker will link to the curriculum as well as a list of desired outcomes. This can be used to follow up with your students when you return.
---
Transport
We offer flights from a variety of departure airports and we'll work with you to plan your route at the best value possible.

Flight
---
Giving you full support throughout
Before your tour
Your own dedicated NST contact
Bespoke tour itineraries
Unrivalled local knowledge & expertise
Curriculum linked visit programmes
Great value for money - no hidden costs
Free group leader inspection visits
Risk assessment guidance
Safety assured, transport, accommodation and visits
Whilst you're away
Free educational resources
Group-friendly accommodation
Exceptional standards of coaching
On-tour support from our reps on the ground
Support & assistance from our specialists guides throughout your tour
24/7 support just a call away
Extensive group travel insurance
On your return
Priority rebooking services
Rewarding your loyalty with our reward scheme
You say, we listen - we're committed to continuously improving our tours
School travel company of choice since 1996