Stratford School Theatre Trips & Tours
Explore the historic world that shaped Shakespeare's life and works and enjoy a range of English educational visits, including an RSC production and theatre workshop, on an NST English school tour.
An English school trip to Stratford-upon-Avon, where famous playwright William Shakespeare was born and lived, is guaranteed to inspire your pupils. Of all the educational visits on offer in Stratford, an RSC production at the intimate Swan Theatre undoubtedly gives pupils an educational experience that is invaluable to their studies as they see the works they have been studying brought to life on stage. Plus, we'll arrange every aspect of your Stratford Shakespeare school trip, so you don't have to.

Specialist Workshops
Sample itinerary
Our sample itinerary provides you with an idea of the visits you can cover during your trip. We can tailor-make an itinerary to support your specific learning outcomes.
Morning
Afternoon
Evening
1
Morning flight from Ireland
Visit some of the Shakespeare's Properties
Watch an RSC performance
2
Shakespeare Workshop
Behind-the-scenes RSC tour
Stratford Ghost walk
3
Free time exploring & shopping in Stratford
Transfer to airport for return flight to Ireland
| | |
| --- | --- |
| Morning | Morning flight from Ireland |
| Afternoon | Visit some of the Shakespeare's Properties |
| Evening | Watch an RSC performance |
| | |
| --- | --- |
| Morning | Shakespeare Workshop |
| Afternoon | Behind-the-scenes RSC tour |
| Evening | Stratford Ghost walk |
Morning
Free time exploring & shopping in Stratford
Afternoon
Transfer to airport for return flight to Ireland
Evening
---
On-tour support includes...
Services of a See Off Representative at your departure airport
Priority booking service for RSC productions
Pre-booked meals at great group prices
---
Accommodation
Popular options in Stratford
This is only a sample of our entire range, so for expert advice on accommodation to suit your group's specific needs, speak to one of our team.
---
Top visits in Stratford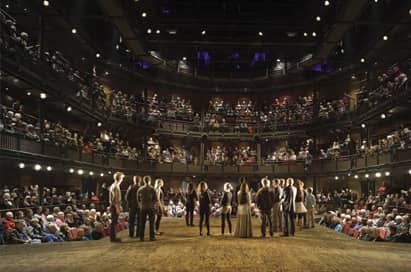 Royal Shakespeare Company Production
Located on the bank of the River Avon in Shakespeare's home town, the Royal Shakespeare Company welcomes school groups to experience world renowned productions every day. Furthermore, as there is a requirement in the curriculum for students to study two Shakespeare plays, this is a perfect opportunity to introduce your group to various Shakespeare texts.

Autumn/Winter 2019/20 Season
Taming of the Shrew - 8 March - 31 August 2019
We turn Shakespeare's fierce, energetic comedy of gender and materialism on its head to offer a fresh perspective on its portrayal of hierarchy and power, directed by Justin Audibert.
King John - 19 September 2019 - 21 March 2020
Threatened from all sides by Europe, the English noblemen and even his own family, King John will stop at nothing to keep his crown. Shakespeare's rarely performed tale of a nation in turmoil vibrates with modern resonance in this new production by Director Eleanor Rhode in her debut at the RSC.
The Merchant of Venice: First Encounters - 30 September - 5 October 2019
When one of three boxes holds all you've ever wanted, should you really decide on looks alone? Shakespeare's story of justice and mercy is brought to life in this 90 minute production created specially for 7-13 year olds.
A Museum in Baghdad - 11 October 2019 - 25 January 2020
In 1926, the nation of Iraq is in its infancy, and British archaeologist Gertrude Bell is founding a museum in Baghdad. In 2006, Ghalia Hussein is attempting to reopen the museum after looting
during war. This play explores what it means to try and create a nation – and why a country's treasures matter when people are dying.
The Boy in the Dress - 8 November 2019 – 8 March 2020
Dennis is 12 years old and his school football team's star striker. But what do you do if you like both football and dresses? David Walliams' heart-warming comedy about celebrating difference is brought to the stage for the first time in a musical with all new songs from Robbie Williams and Guy Chambers.
The Whip - 1 February - 21 March 2020
As the 19th Century dawns in London, politicians move to abolish the slave trade. But the price is a multi-billion pound bailout to compensate every slave owner, compromising social justice nearer home. As morality and cunning compete amongst powerful men, two determined women fight for change.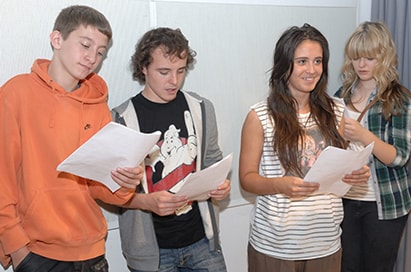 At the YHA Stratford, we can provide popular curriculum-linked workshops such as 'An Introduction to Shakespeare', 'Circus and Clowning', 'Improvisation', 'Playwriting', and 'An Inspector Calls'. Course content can be tailored to meet the needs of your group.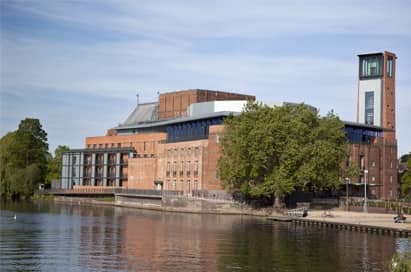 The 36-metre high tower offers an iconic landmark for the RSC theatres whilst providing fantastic views of Shakespeare's home town. A lift will take you to the 32-metre high viewing platform. As you descend you will find an exhibition installed on the walls and in the alcoves.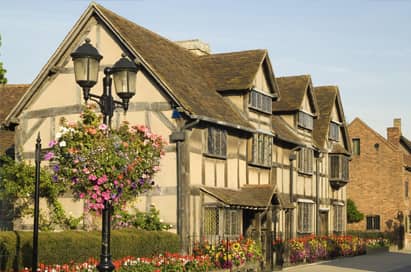 Shakespeare Properties Sessions
Put the spotlight on Shakespeare with an interactive talk that aids the discussion of language use, exploration of literary and historical context, and the discovery of characterisation and stagecraft. Choose from a range of plays for comparison and link your workshop to suit your students' needs.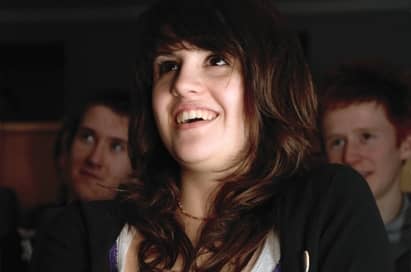 Go behind-the-scenes to discover more about the theatre-making process. Starting in the foyer, these guided tours explore the public and private areas of the theatre. Learn about the history of the RSC, the theatres and the recent transformation. Theatre tours last up to one hour.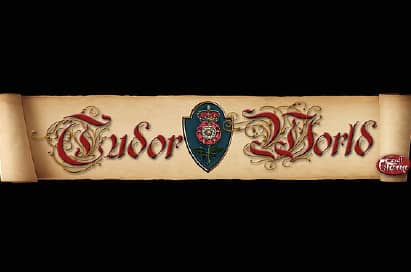 Step back in time and experience a slice of what it was like to lead a Tudor life. Put your feet up in a four-poster bed, see what it would have been like to sit at an Elizabethan dining table and imagine ruling the land by taking your seat on a throne.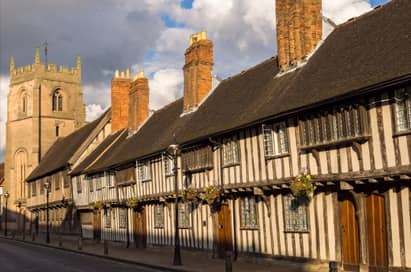 Take an award-winning guided walk around the historic streets and explore Stratford, its history, attractions and fascinating relationship with Shakespeare. Hear informative and interesting stories of fires, flooding, the plague and mediaeval cures!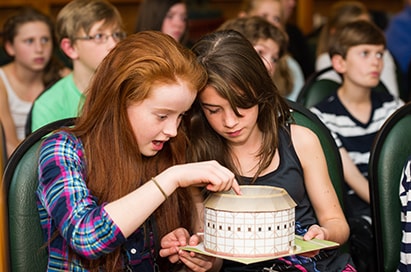 Shakespeare Birthplace Trust
Take a guided visit of up to five of Shakespeare's properties. Each one offers a unique opportunity to gain an insight into the life and times of William Shakespeare. Your guide will assist your students in forming a picture of Shakespeare's life and introduce them to the influences on his work. Options include:
Shakespeare's Birthplace – This is where it all began. William Shakespeare was born and grew up in this house.
Anne Hathaway's Cottage – Discover the family home of Shakespeare's wife with its beautiful cottage gardens.
Shakespeare's Church – Complete the story in Stratford with a visit to Shakespeare's grave at Holy Trinity Church to see his memorial.
Shakespeare's New Place – Walk in the Playwright's footsteps, explore a dramatic landscape and meet the man behind the famous works.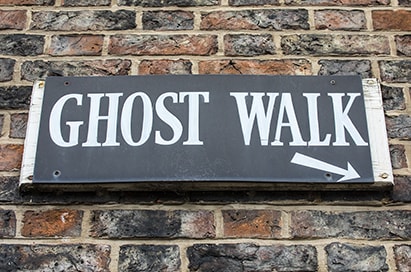 On an award winning ghost walk, your group will meander around the streets of Stratford and discover terrible tales and sinister stories of ghosts, witches, murder and misery.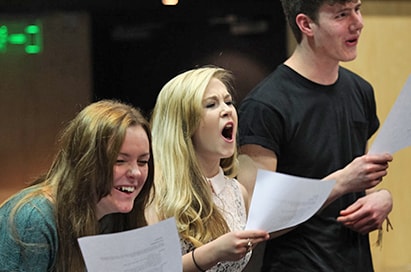 Tailored to meet your learning objectives, these half or full day workshops provide students with either a first introduction to, or a deeper study of a chosen plays language, characters and themes. Each workshop is led by RSC Education Associate Practitioners all of whom have first-hand experience of RSC rehearsal room practice, working either as actors, directors or theatre education specialists.
For upper primary groups, our workshops are designed to explore language, character and themes and include the development of written outcomes.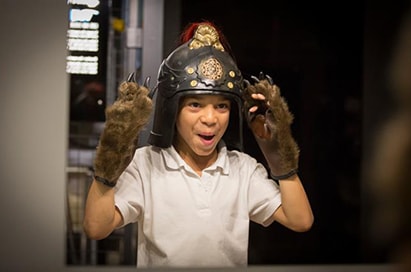 RSC - The Play's The Thing Exhibition
Take a magical journey through 100 years of theatre-making in Stratford-upon-Avon with our new permanent exhibition "The Play's The Thing". Discover rarely-seen treasures from our museum and archive: exquisite costumes, amazing model-boxes and weird and wonderful props. Get hands-on and celebrate the creativity behind the scenes; discover the inspiration behind some of our most acclaimed shows, play Hamlet alongside actor Ewart James Walters, using state-of-the-art gaming technology, try on virtual costumes from our collection and take a photo, dress up in the dressing room and take part in the Quick Change Challenge and many more.
---
Evening activites
Royal Shakespeare Company Production
Bowling
...and much more!
---
Transport
We offer flights from a variety of departure airports and we'll work with you to plan your route at the best value possible.

Flight
---
Giving you full support throughout
Before your tour
Your own dedicated NST contact
Bespoke tour itineraries
Unrivalled local knowledge & expertise
Curriculum linked visit programmes
Great value for money - no hidden costs
Free group leader inspection visits
Risk assessment guidance
Safety assured, transport, accommodation and visits
Whilst you're away
Free educational resources
Group-friendly accommodation
Exceptional standards of coaching
On-tour support from our reps on the ground
Support & assistance from our specialists guides throughout your tour
24/7 support just a call away
Extensive group travel insurance
On your return
Priority rebooking services
Rewarding your loyalty with our reward scheme
You say, we listen - we're committed to continuously improving our tours
School travel company of choice since 1996