Barcelona Art & Design School Trips & Tours
An art school trip to Barcelona offers pupils the chance to see amazing architecture, some of the best art galleries in the world and the works of world-renowned artists including Gaudí, Picasso and Dalí.
An art and design study tour to Barcelona certainly won't disappoint. The rich history of the city, as well as the talents of many well-known artists, is visible throughout the city's many museums, landmarks and educational visits. With NST, we'll tailor-make your Barcelona art school trip itinerary to ensure that your pupils have the opportunity to explore this colourful destination whilst building on classroom-based learning and getting the very most from their art and design experience.
A year-round art and design school tour destination with inspiring surroundings and numerous exciting sketching opportunities.
Sample itinerary
Our sample itinerary provides you with an idea of the visits you can cover during your trip. We can tailor-make an itinerary to support your specific learning outcomes.
Morning
Afternoon
Evening
1
Daytime flight from Ireland & transfer to accommodation
Local orientation, stroll down around local area
2
Museu d'Art Contemporani (MACBA)
Sketching time
Free time at Port Vell
3
Gaudí day - Casa Milà
Sagrada Familia Parc Güell
Shopping & time at leisure
4
Museu Picasso
Transfer to airport for return flight to Ireland
Morning
Daytime flight from Ireland & transfer to accommodation
Afternoon
Local orientation, stroll down around local area
Evening
| | |
| --- | --- |
| Morning | Museu d'Art Contemporani (MACBA) |
| Afternoon | Sketching time |
| Evening | Free time at Port Vell |
| | |
| --- | --- |
| Morning | Gaudí day - Casa Milà |
| Afternoon | Sagrada Familia Parc Güell |
| Evening | Shopping & time at leisure |
Morning
Museu Picasso
Afternoon
Transfer to airport for return flight to Ireland
Evening
On-tour support
On-tour support includes...
Additional on-tour support available...
Pre-booked meals at great group prices
Pre-paid Barcelona public transport tickets
A choice of packed lunches for your group throughout your stay
---
Accommodation
Popular options in Barcelona
Barcelona & Catalonia
This is only a sample of our entire range, so for expert advice on accommodation to suit your group's specific needs, speak to one of our team.
---
Top visits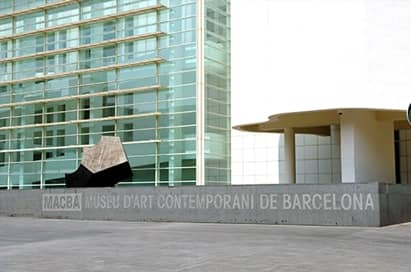 Museu d'Art Contemporani (MACBA)
A glittering white home for late 20th century art. This fascinating museum rotates a selection of work from 1920s to 1980s and includes works by Brossa, Tápies, Ponç and Guixant, who produced early experiments in abstraction and mixed media.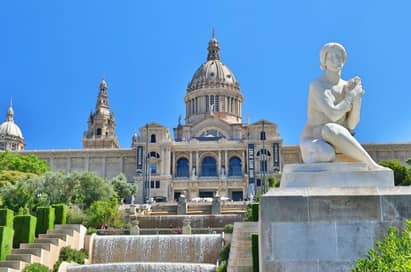 Museu Nacional d'Art de Catalunya
One of the world's leading collections of modern art, from 1850 to the present. This eclectic structure created for fine arts goes back to the 19th century. This is a collection of Romanesque, Gothic and Renaissance art. Also houses a separate 19th-20th century art and photography section.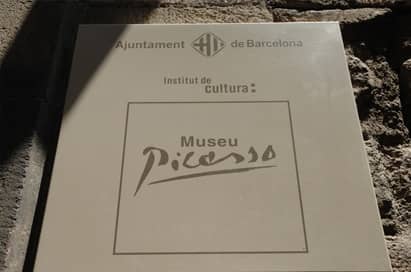 A tribute to perhaps the greatest painter of modern times. Picasso's experiments with Impressionism, Pointillism and Symbolism are shown here in his unrivalled early works. Picasso's personal style can be noted from the Blue to Pink Period (1901-17) and a gradual move into more experimental cubism and abstract forms.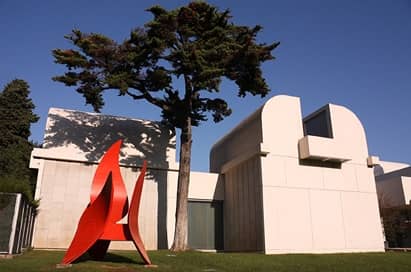 A white-walled temple to the art of Joan Miró, the most Catalan of all artists. The Miró Foundation houses donated work, including tapestries which contain elements of textile, paint and collage by Miró. Also displayed are leading 20th century artists, such as Duchamp and Rauschenberg, perfect for the study of form, colour and texture.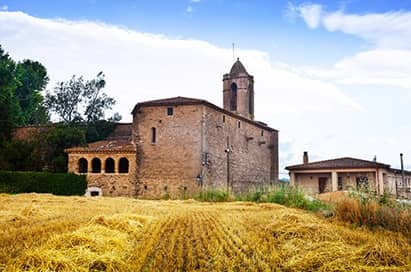 Gala Dalí Castle in Pubol
In the residence of the painter's wife, your group will view the paintings and drawings that Dalí gave to Gala as gifts, as well as the elephants he gave her with which to adorn the garden.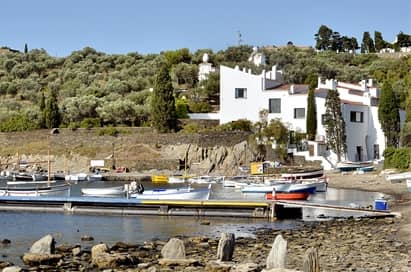 Dalí's House in Portlligat
Gala and Dalí structured this house in the form of a labyrinth and decorated it over a 40-year period from 1930 to 1970.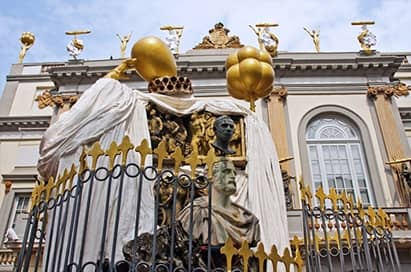 The spectacular Dalí museum will astound groups with its surrealism, from its exterior architecture to the paintings, sculptures, furniture and 3D collages within.
This museum contains the broadest range of work from Salvador Dalí's career and the building of the museum is as surreal as the exhibits within. One room even turns into Mae West's face when viewed from a small stage.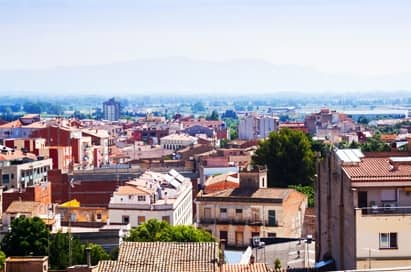 This typically Catalan town is famous as the birthplace and resting place of the artist Salvador Dalí. It's also home to a fascinating toy museum and numerous shops and cafés.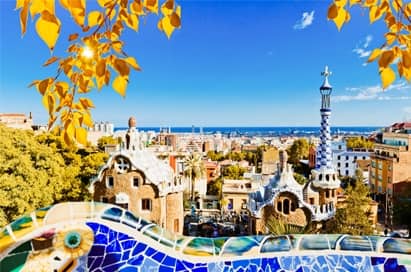 Take a visit to the famous park which was designed by Antonio Gaudí. Beautiful examples of his extraordinary work can be seen here. The serpentine pathways take you on a journey past a magnificent fusion of architecture and natural forms, benches shaped like dragons, a gatehouse topped with fly agaric mushrooms and Casa Batlló's melting façade, resembling skulls, masks and sharks teeth. The park's high-point also provides fabulous views of the city.
A fascinating visit for all groups and a must for anyone studying 3D.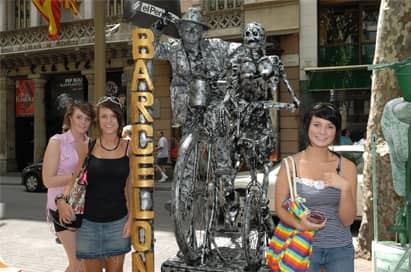 Students will enjoy wandering along this famous street with its variety of shops, cafés, market stalls and street entertainers.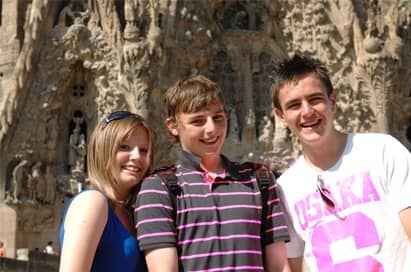 Gaudí's unfinished masterpiece remains a popular tourist attraction and a world renowned emblem of the city. Students will be amazed by its sheer size and its architectural complexity.
Based on Gaudí's plans of 1954, this stunning building is still under construction and is due to be completed in 2026.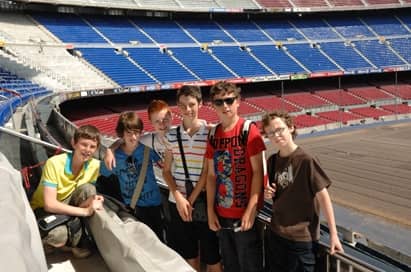 This world-famous football stadium offers students the opportunity to experience the awe-inspiring size of this venue whilst also learning about the heritage and history of Barcelona FC.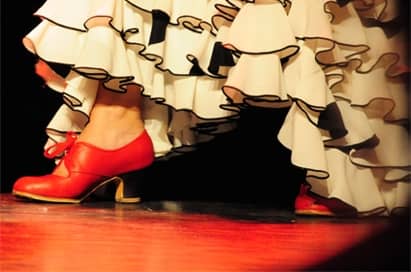 This fascinating show, based on the heart-stopping and passionate art of Flamenco dancing, is a must for groups and a true cultural experience from Spain's musical heritage.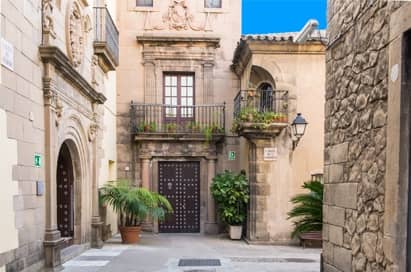 A complete village consisting of streets and squares with reconstructions of famous or characteristic buildings from all over Spain. Students can practise their language skills in the many buildings housing working craftspeople, souvenir shops, cafés and restaurants. Interactive workshops on Spanish crafts such as ceramics and leather jewellery, and Spanish cooking are also available for groups at Poble Espanyol.
---
Transport
We offer flights from a variety of departure airports and we'll work with you to plan your route at the best value possible.

Flight
---
Giving you full support throughout
Before your tour
Your own dedicated NST contact
Bespoke tour itineraries
Unrivalled local knowledge & expertise
Curriculum linked visit programmes
Great value for money - no hidden costs
Free group leader inspection visits
Risk assessment guidance
Safety assured, transport, accommodation and visits
Whilst you're away
Free educational resources
Group-friendly accommodation
Exceptional standards of coaching
On-tour support from our reps on the ground
Support & assistance from our specialists guides throughout your tour
24/7 support just a call away
Extensive group travel insurance
On your return
Priority rebooking services
Rewarding your loyalty with our reward scheme
You say, we listen - we're committed to continuously improving our tours
School travel company of choice since 1996