Latest offers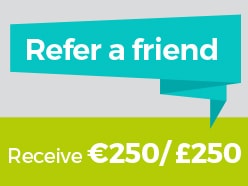 Refer a friend
Refer a friend to NST and receive €250/£250. Find out more.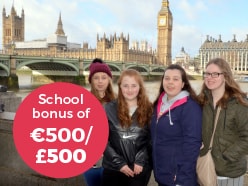 Multi tour bonus
Receive a bonus for your school of €500/£500. Click here for more information.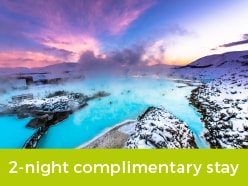 Visit before you go
Enjoy a two night complimentary B&B stay for two people in your group's chosen accommodation before your trip. This offer does not include flights. Find out more.
Opal Coast Transition Year School Trips & Tours
The Opal Coast is an ideal destination for Transition Year groups seeking to enhance language skills through a range of educational and cultural visits.
Combined with an array of memorable visits, a trip to the Opal Coast enhances classroom-based learning by giving pupils the opportunity to practise conversational French, listening skills and increase confidence in their ability.
Sample itinerary
Our sample itinerary provides you with an idea of the visits you can cover during your trip. We can tailor-make an itinerary to support your specific learning outcomes.
Morning
Afternoon
Evening
1
Morning flight from Ireland
Ypres, the Menin Gate & In Flanders Fields Exhibition
Group quiz
2
Boulogne Market & Nausicaä Marine Centre
Boulangerie visit with demonstration & croissant tasting
Crepe making activity
3
Les Chocolats de Beussent
La Coupole
Disco
4
Last minute shopping & sightseeing in Lille or similar
Transfer to airport for return flight to Ireland
| | |
| --- | --- |
| Morning | Morning flight from Ireland |
| Afternoon | Ypres, the Menin Gate & In Flanders Fields Exhibition |
| Evening | Group quiz |
| | |
| --- | --- |
| Morning | Boulogne Market & Nausicaä Marine Centre |
| Afternoon | Boulangerie visit with demonstration & croissant tasting |
| Evening | Crepe making activity |
| | |
| --- | --- |
| Morning | Les Chocolats de Beussent |
| Afternoon | La Coupole |
| Evening | Disco |
Morning
Last minute shopping & sightseeing in Lille or similar
Afternoon
Transfer to airport for return flight to Ireland
Evening
---
On-tour support includes...
Services of a See Off Representative at your departure airport
Your dedicated Group Co-ordinator, if staying at NST's Château d'Ebblinghem, will ensure the smooth-running of your school tour, acting as all-round support for your group.
---
Accommodation
Popular options in the Opal Coast
Northern France
This is only a sample of our entire range, so for expert advice on accommodation to suit your group's specific needs, speak to one of our team.
---
Top visits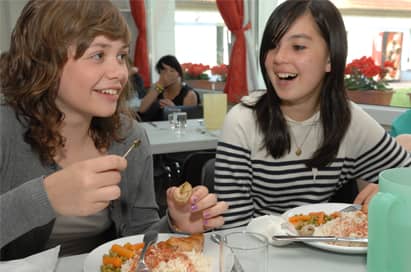 French Language Enrichment Experience at NST's Château d'Ebblinghem
Exclusive to NST
Our French Language Enrichment Experience has been designed to develop conversational and comprehension skills through a range of exciting target language-focused excursions and activities with an emphasis on enrichment experiences.
Throughout your tour, pupils will have daily interactions with French speakers to help build their confidence when communicating in a variety of social situations. No matter what your group's age or ability, your experience can be pitched at exactly the right level to enrich their learning and enable your pupils to engage with the target language.
With the support of your own French-speaking Groupie at NST's Château d'Ebblinghem, your pupils will be encouraged to use their language skills at all times, for example, during morning language briefings, mealtimes and evening activities.
Your Groupie will liaise with you on arrival to confirm your group's language requirements, to support differentiated learning styles and to ensure that your trip is meeting your needs. Then put your learning into practice by interacting with native French speakers on a series of local visits!
Find out more about our French Language Enrichment Experience.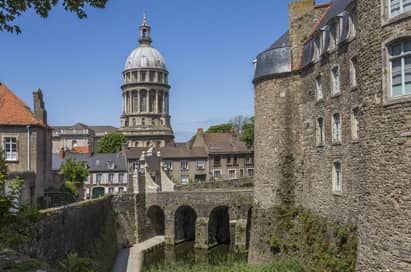 This port town provides several cultural experiences located close together.
Take a guided tour of the town and practise your language skills with the local French guide.
Explore the Roman old town, spending time in its shops and cafés and practising language skills.
Pupils can also compare French life past and present.
Local market days are Wednesday and Saturday. Pupils can interact with traders, build language confidence and pick up a bargain or two.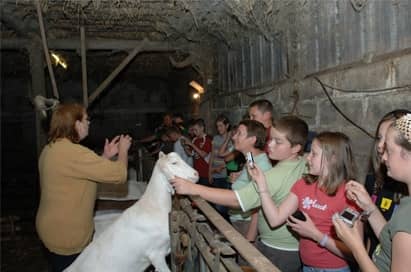 Gain an insight into French farming and cheese making. There are also opportunities for cheese tasting and, at certain times of the year, to help milk the goats.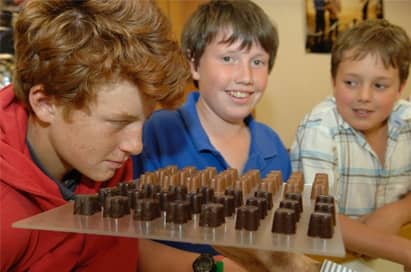 Les Chocolats de Beussent
Learn about the industry of chocolate making and combine the demonstrations of melting, moulding and coating with worksheets, a guided tour of the workshop (in English or French), and the chance to enjoy tasting samples!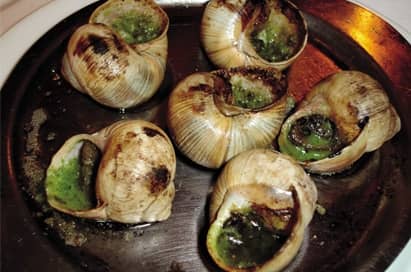 Get a real taste of France! At a working snail farm, your group will learn how one of France's most famous foods is reared. Then sit back and see which of your pupils will be first to sample one for themselves.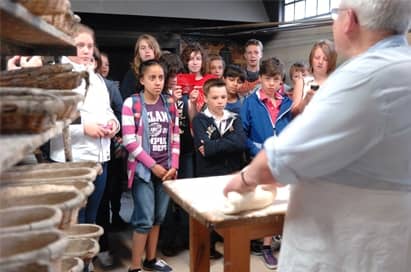 There are a number of boulangeries in the region where your pupils will watch and listen to the baker describe, in French, the process of making traditional French bread and croissants, before getting the chance to produce and eat their own.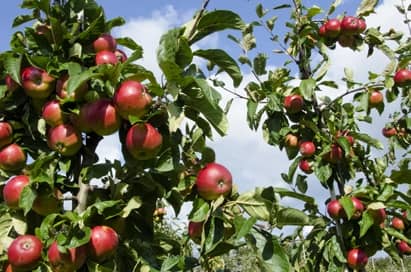 Visit the organic orchards at this cider farm and learn about the ecosystem of the farm, the cycle of the plant and organic production. Visits can be adapted to the age of pupils and there is an on-site shop for tasty souvenirs!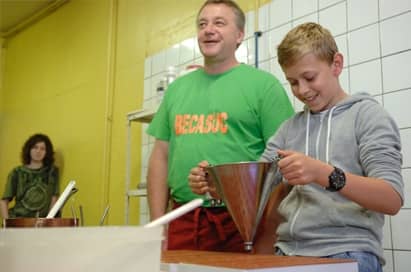 Take a tour of the sweet factory located in Boulogne-sur-Mer, where pupils will learn from the French commentary, demonstrations and be able to taste the delicious sweets produced.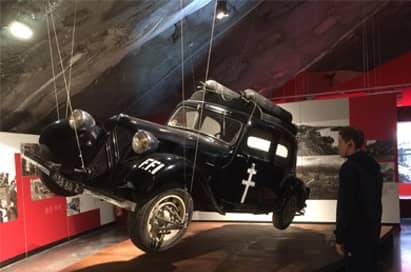 This fascinating museum was once the Nazi's planned V2 rocket base. It now showcases the story of Hitler's secret weapon and also of French life during WWII.
The bomb damaged remains of this V2 assembly and launching site house a museum covering the themes of the 1940s occupation of Northern France, the German secret weapons, the Cold War and the conquest of space.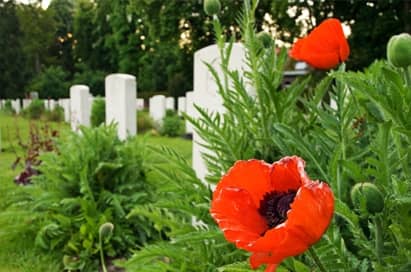 Agincourt Historical Museum
Learn how Henry V's weakened and outnumbered army defeated the French in 1415. This fascinating museum contains a wealth of documents, reproductions and photographic enlargements, copies of weapons and armour and a scale model of the battlefield. Students will gain a valuable insight into how and why battles were fought, get to touch and handle the arms and armour and interact with full-size talking figures.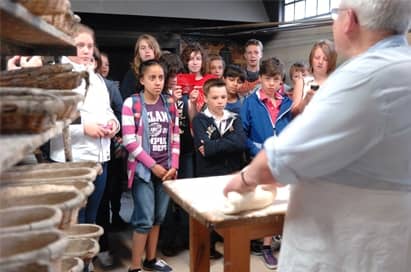 At this traditional boulangerie only French is spoken. Your pupils will learn new phrases as they see the making and baking of bread, brioche and papin pies, before leaving with a fresh croissant or pain au chocolat.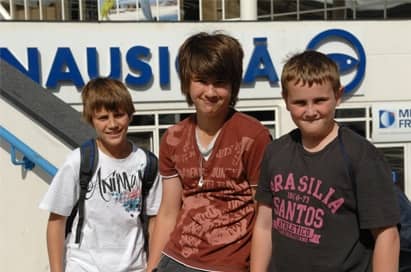 Nausicaá promises you an unforgettable voyage to the heart of the Ocean! Discover the 1,600 species who call the Aquarium home. A visit here will convince you that the Ocean is not only a wondrous and rich resource; it is also the future of Mankind. This fascinating sea centre promotes learning through interactive exhibits. Groups can explore two amazing worlds: "Journey on the High Seas" and "Mankind and Shores". Their range of educational workshops is now available for all age groups in French or English, covering marine-based topics such as ecology, marine life and tides.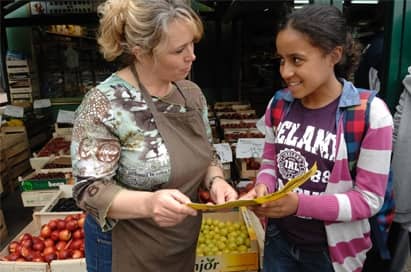 Follow trail instructions and answer questions in French in this informative way to explore the town. NST's exclusive trails are an excellent method of getting pupils to read, repeat and understand French words and phrases. Town trails are available in:
Aire-sur-la-Lys
Boulogne-sur-Mer
St Omer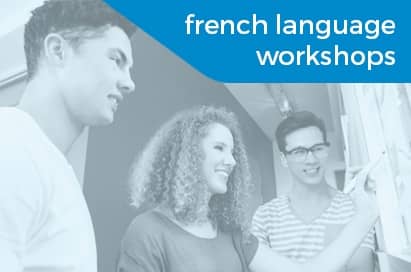 Language Workshops at Lille & Boulogne Universities
Lessons at the universities of Lille and Boulogne can be tailored to the ability of your group as well as your choice of topic. Your group will be split into classes of up to 15 pupils to ensure the maximum individual participation of each pupil, who will then go on to use their enhanced abilities and confidence in speaking the language for the remainder of the visit. These lessons are available year-round from Monday through to Saturday (excluding August).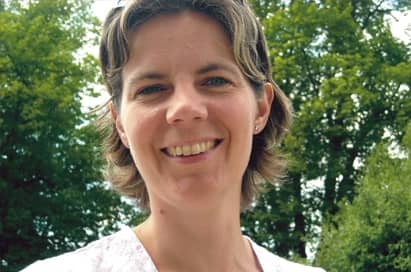 'Talk French' with Hannah France
NST has joined forces with Hannah France, an MFL teacher now living on the Opal Coast. Hannah can create bespoke language lessons for your pupils including speaking and listening sessions to prepare them for key visits in your itinerary such as the chocolate factory or boulangerie. Hannah will then support the group at their visit, coaching pupils to approach and interact with staff. Hannah can work with groups up to A-level standard and can offer many learning activities including a town trail around the charming walled town of Montreuil-sur-Mer with opportunities for pupils to interact with locals.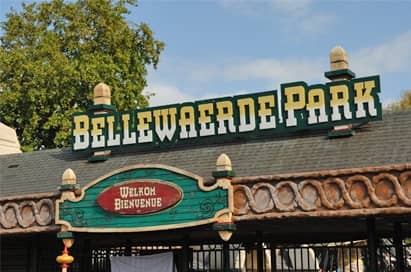 Spend a day at this fantastic theme park, home to a wonderful mix of rollercoasters, shows, animals and water features.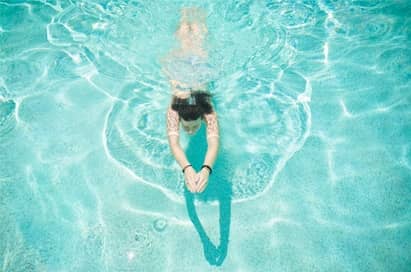 Home to over 5,000m² of wave pools and water slides that will keep your pupils active whilst they're away.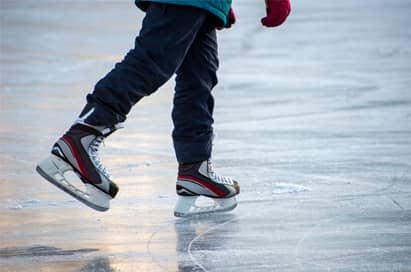 Hélicéa Leisure Centre, Boulogne-sur-Mer
Relax between, or after, visits at this fabulous leisure centre. Its ten lane swimming pool and large ice-skating rink are popular with our groups.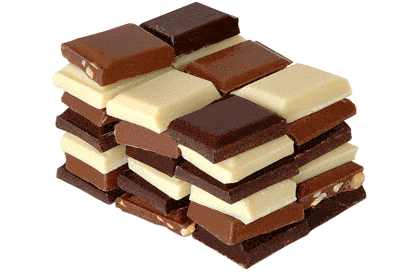 This shop in Calais makes delicious chocolates daily, and also offers demonstrations and workshops on the chocolate-making process and its history.
---
Evening activites
Organised evening activities at the château (including a French night, snail tasting, making traditional tarte au sucre, mini Olympics, a disco or karaoke, Superhero Challenge, NST's Got Talent, boules...and much more!)
Excellent recreational facilities at the château (including a games room, a teachers' bar, a shop, two football pitches, volleyball area and four hectacres of private grounds
Most other hotels can provide a room for groups to use in the evening for quizzes or discos
---
Transport
We offer flights from a variety of departure airports and we'll work with you to plan your route at the best value possible.

Flight
---
Giving you full support throughout
Before your tour
Your own dedicated NST contact
Bespoke tour itineraries
Unrivalled local knowledge & expertise
Curriculum linked visit programmes
Great value for money - no hidden costs
Free group leader inspection visits
Risk assessment guidance
Safety assured, transport, accommodation and visits
Whilst you're away
Free educational resources
Group-friendly accommodation
Exceptional standards of coaching
On-tour support from our reps on the ground
Support & assistance from our specialists guides throughout your tour
24/7 support just a call away
Extensive group travel insurance
On your return
Priority rebooking services
Rewarding your loyalty with our reward scheme
You say, we listen - we're committed to continuously improving our tours
School travel company of choice since 1996