Latest offers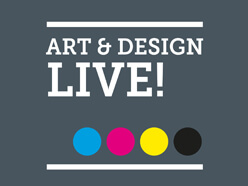 Why choose our Art & Design LIVE! event
High calibre LIVE speakers
Linking the curriculum with the real world
Industry advice on future career opportunities
Networking opportunities
Ideal for exam preparation
Plus...experience London & build student confidence & experience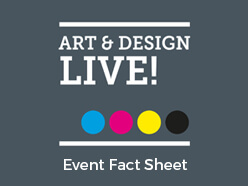 Download an Art & Design LIVE! fact sheet now
Download here.
Art & Design LIVE! Student Event, London - 18th February 2019
Inspire their future career at our Art & Designers event in London on Monday 18th February 2019. This full day event created for students of graphic communication consists of four sessions, chaired by an expert in the field of design.
Our speakers, who represent a broad range of design fields, will talk about their influences and the challenges of working in such a demanding and exciting industry. They'll also take part in Q&A sessions, where students can gain invaluable advice for their future careers. This event is chaired by Patrick Baglee who founded 4 Designers in 1999. His writing on design has appeared in Eye, Design Week, Blueprint and Creative Review.
Meeting your learning objectives - 4 Designers will inspire graphic communication students that are considering a career in the field by hearing first-hand from leading designers what it means to be a graphic designer. Learn more about our full range of LIVE! events here.
Sample itinerary
Our sample itinerary provides you with an idea of the visits you can cover during your trip. We can tailor-make an itinerary to support your specific learning outcomes.
Morning
Afternoon
Evening
1
Daytime flight from Ireland
Blue Badge Guided tour by coach. Check into your accommodation
Coca-Cola London Eye
2
4 Designers conference
Time to enjoy Covent Garden. Departure for return flight to Ireland
| | |
| --- | --- |
| Morning | Daytime flight from Ireland |
| Afternoon | Blue Badge Guided tour by coach. Check into your accommodation |
| Evening | Coca-Cola London Eye |
Morning
4 Designers conference
Afternoon
Time to enjoy Covent Garden. Departure for return flight to Ireland
Evening
Event overview
Expert speaker presentations - a chance to see the processes involved in working to a brief and how a graphic designer need to understand their intended audience to meet that brief.
Q&A session - interactive question and answer sessions where students can find out more about the speakers' career paths and the opportunities for future study, offering inspiring and invaluable career advice for anyone considering a career within the creative world.
---
Confirmed speakers 2019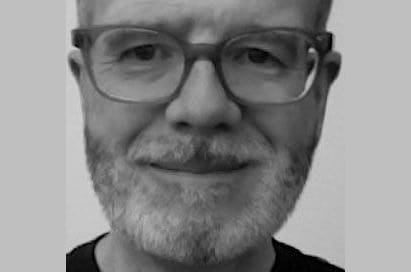 Patrick Baglee, Event Facilitator
Patrick is widely recognised for his writing on design and advertising appearing in Eye, Campaign, Grafik, Creative Review and U&lc. He is the former chair of the Typographic Circle and has been involved with 4Designers since it began in 1999.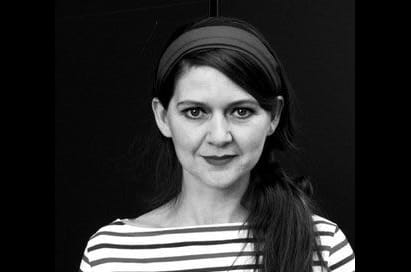 Jack Renwick, Jack Renwick Studio
Jack is a multi-award winning designer with a strong passion for ideas. She works closely with clients, getting to the heart of their problem and showing how creative thinking can be the way forward. Jack runs a creative branding agency, wittily titled Jack Renwick Studio, based in Whitechapel, London with 9 designers who are more talented than her. She has worked on a huge variety of projects over the past 19 years for clients including Amnesty International, British Heart Foundation, eBay, BBC, Nokia, Royal Mail and Stella McCartney and has received recognition from some of the world's most prestigious awards.
Jack originates from Glasgow and is frequently sought out as an awards jury member for her 'refreshingly frank' views. She is a Fellow, a board member, an examiner, an advisor, a judge, a writer and a speaker. Jack has earned the title after her name of FISTD but she chooses not to use it.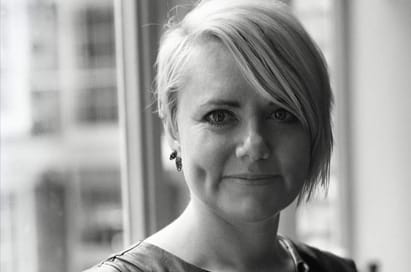 Laura Jordan-Bambach, Creative Partner at Mr President
For 20 years, Laura has brought her fresh and experimental approach to digital. Combining tech insights with passionate storytelling, she has won numerous awards for her commercial work and been recognised globally as an innovator and industry leader. Laura, former president of D&AD, has formerly been named one of Britain's most influential people within the 2015 Debrett's 500 annual list, scooped up Individual of the Year at the Dadi Awards 2014 and even been awarded an honorary doctorate for her services to graphic design. Under her stewardship as Creative Partner, Soho based agency, Mr. President has recently been awarded Creative Agency of the Year by The Drum, a fine achievement for an agency just two years old.
Laura is also a co-founder of SheSays, a global volunteer network which works to get more women into the creative industries. Laura lectures around the world extensively and was recently invited to be part of the Facebook Creative Council, a think tank to help steer the future of social. And if that wasn't enough, Laura is also a trained taxidermist.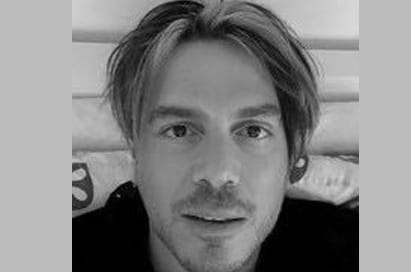 Alasdair Scott, Co-Founder at C3UK
Alasdair Scott has been instrumental in the development and application of next-generation technology for the best part of 30 years, and has been a champion and advocate of design excellence in new channels. In his first roles, he worked with the then ground-breaking technology of CD-ROM, helping major clients understand and exploit the possibilities of digital design. At AMXstudios from 1995 to 2002 he developed interactive design, digital content and exploring the opportunities offered by what was then still the early stages of the internet. At both Filter Worldwide and The Bright Place, he helped to create marketing using digital and mobile technology that helped brands connect with consumers. That's the primary focus of his work today at C3UK, using world-class advertising, brand and content development with cutting-edge digital delivery platforms to reach and engage with people.
His clients have included Apple, Coca Cola, Google, Nokia, Universal, Creative Review, D&AD, Contagious, Cannes Lions, Apollo's Children [with Professor Brian Cox] and design/build of web, mobile and on-location media for BT London 2012 Olympic & Paralympic Games. He's been awarded by the D&AD, Creative Review, Campaign and BAFTA.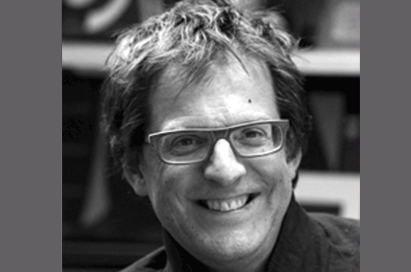 Harry Pearce, Partner – Pentagram
Harry Pearce is a graphic designer, accidentalist, eternal optimist, human rights activist and photographer. He studied at Canterbury College of Art. Before joining Pentagram as a partner in 2006, he co-founded and co-ran Lippa Pearce Design for 16 years. Pearce has worked around the world devising identities, installations, posters, packaging, books and talks for clients as diverse as the Royal Academy of Arts, Abu Dhabi cultural quarter, Berry Bros & Rudd, Phaidon Press, Pink Floyd Records, Saks Fifth Avenue, Lloyd's of London, Shakespeare's Globe, PEN International, Science Museum and the UN. For Ai Weiwei and Anish Kapoor, he created identities for their major retrospectives at the RA.
His work has been exhibited in New York, Paris, London, Toronto and Naples.
Since 1993 he has been an active member of the advisory board for WITNESS, a human rights charity founded by Peter Gabriel. He is also a committed member of Alliance Graphique Internationale and has spoken at design conferences across the globe including Australia, South Africa, New Zealand, USA, India, Holland and Costa Rica.
Pearce is the author of two books, Typographic Conundrums (published in 2009) and Eating with the Eyes (published in 2015).
---
Evening activites
Street photography in tourist areas

West End Show for insight into staging & costumes

Museum & galleries open during the evening

Jack the Ripper tour

Evening ghost bus tour
---
Study themes
Advertising
Role of graphic communication in marketing strategies, logo design, corporate identity

Design briefs & the constraints of working to them

Understanding audiences, digital channels & social media
Illustration
Relationships between illustration & narrative

Use of digital technology such as photo-editing & vector-based software

Branding & Packaging Design
Brand identity, building & loyalty

How packaging is determined, legal requirements & constraints
Typography
Letter forms, font types

Uses of typography in advertising
Multi-media & Information Design
Appropriate use & combination of techniques, words, visual 2D & 3D representations

Different formats for different audiences
---
Transport
We offer flights from a variety of departure airports and we'll work with you to plan your route at the best value possible.

Flight
---
Giving you full support throughout
Before your tour
Your own dedicated NST contact
Bespoke tour itineraries
Unrivalled local knowledge & expertise
Curriculum linked visit programmes
Great value for money - no hidden costs
Free group leader inspection visits
Risk assessment guidance
Safety assured, transport, accommodation and visits
Whilst you're away
Free educational resources
Group-friendly accommodation
Exceptional standards of coaching
On-tour support from our reps on the ground
Support & assistance from our specialists guides throughout your tour
24/7 support just a call away
Extensive group travel insurance
On your return
Priority rebooking services
Rewarding your loyalty with our reward scheme
You say, we listen - we're committed to continuously improving our tours
School travel company of choice since 1996